CLARKSVILLE, IN (June 2, 2023) – Clarksville's Scout Troop will soon say farewell to one of its newest Eagle Scouts.  Dylan Minter of Troop 4010 will be heading to Howard University this fall to pursue a master's degree in architecture and design.  The news comes just weeks after the Jeffersonville High School senior earned his new Eagle Scout rank.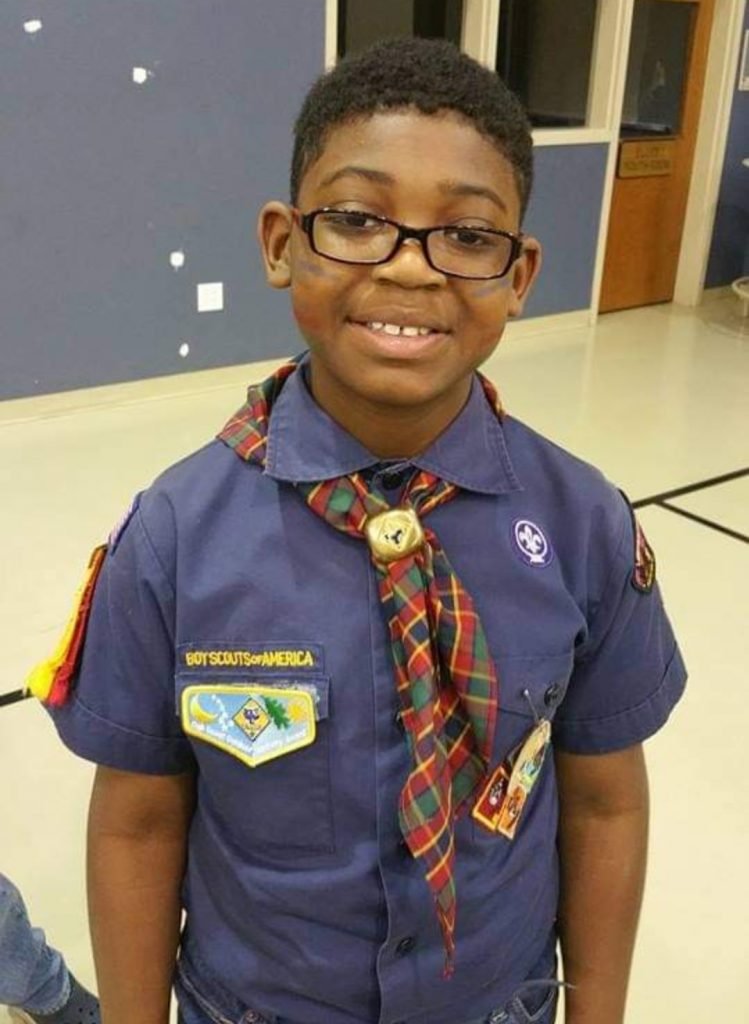 Dylan has been involved in scouting since joining Cub Scouts at the age of six.  It wasn't until 2016 that he chose to join Clarksville's Troop 4010.  The Troop is chartered by the Town of Clarksville but meets weekly at St. Anthony of Padua Church.  Along with going on campouts and earning merit badges, the Troop also participates in various community service projects around Town.  Most recently, Dylan and his fellow Troop members assisted with a flag retirement during the Town's annual Memorial Day Ceremony.
To earn the challenging rank of Eagle Scout, Dylan spent years working on various requirements including a final Eagle Scout Project.  Dylan chose to build a Little Free Library in Shirleys Arbor Park in Jeffersonville.  He says his mission is to provide free books to encourage readers young and old to read more and to work toward narrowing the ever-increasing reading gap in our community.  Not only did he fundraise enough for the project, but he also had $300 left over to donate to the Jeffersonville Parks Department.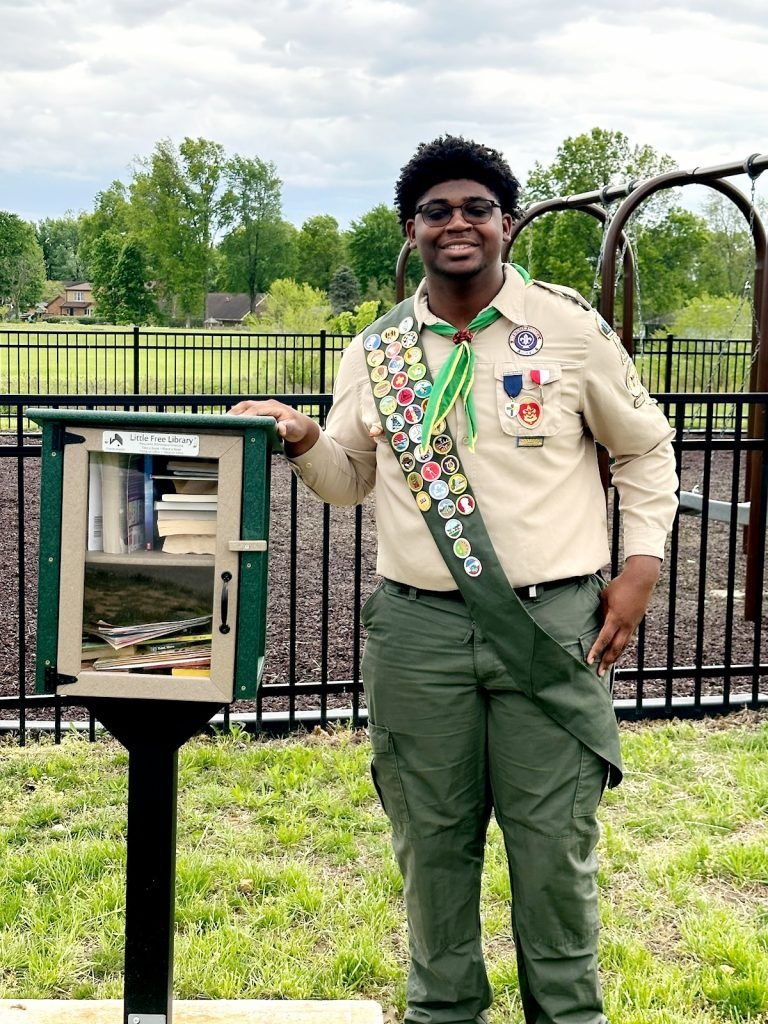 Earning his Eagle Scout rank was just one of Dylan's many recent accomplishments.  He will graduate from Jeffersonville High School next week with an Honors Diploma and Technical Certificate from Ivy Tech with 30 College Credits completed. His Academic focus at Jeffersonville was Engineering.  While he was there, he was a School Ambassador, member of the National Honors Society, Purdue University Indiana GEAR UP Leadership, and played baritone saxophone in marching band.
When thinking about the future, Dylan applied to and was accepted by University of Dayton, University of Cincinnati, University of Louisville, Hampton University, Ball State and Howard University.  He chose Howard because it is a private university with a great architecture program. He will begin there in the Fall and plans to finish in 5 years with a master's in architecture and design.
As the charter organization for Troop 4010, the Town of Clarksville would like to wish Dylan Minter the best of luck at Howard University and in his future endeavors. Dylan is the third Eagle Scout to come out of Troop 4010 joining Sean Adam Weigel, Jr. and Mark Nokes.
Clarksville's Troop 4010 is open to all boys and girls ages 11-17, and there are separate troops for boys and girls. Meetings are held every Monday at 7:00pm at St. Anthony of Padua Church. To learn more about participating in Scouting, visit our Clarksville Scout Troop page at https://www.townofclarksville.com/scouts/.