The Clarksville Town Court is located in Suite 109 of the Administration Building, 2000 Broadway. For information about tickets, fines or court cases, contact the Court Clerk at (812) 283-1505.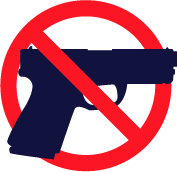 Security Order – State of Indiana – Town of Clarksville Town Court
General Order Prohibiting Deadly Weapons inside Clarksville Town Hall
View Security Order
Pay Traffic Tickets
If you were issued a ticket for a traffic violation or infraction pay the ticket online here. Note that not all tickets issued in Indiana are eligible for online payment.