CLARKSVILLE, IN (May 27, 2022) – Amateur radio enthusiasts are being invited to take part in a special June event to commemorate Lewis and Clark's historic trip to explore the west. The event is sponsored by the Clark County Amateur Radio Club, with support and participation from clubs in all 16 states along the historic trail.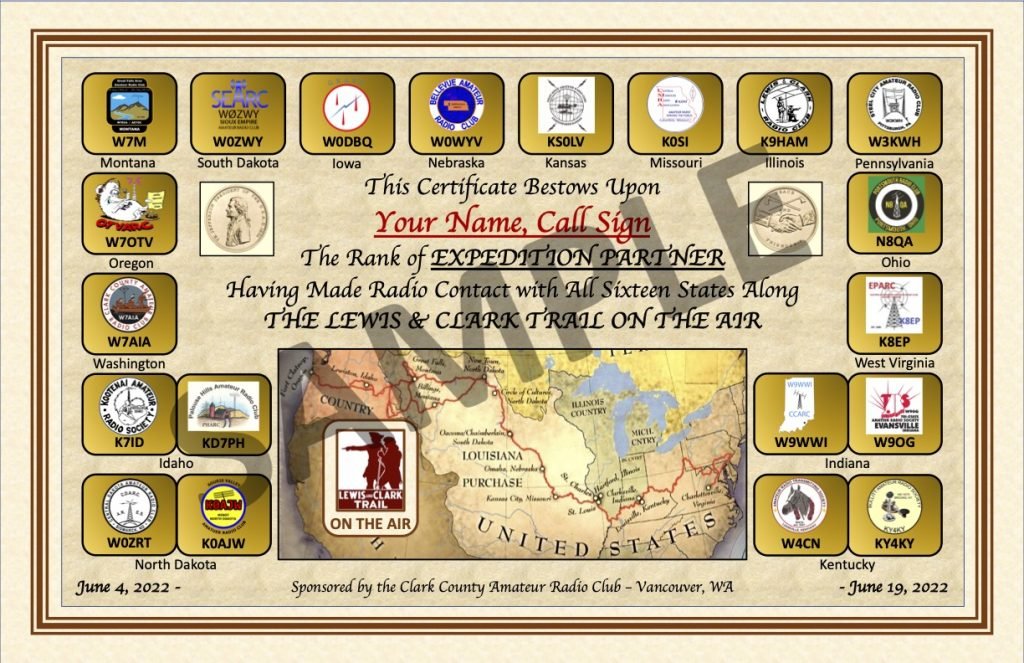 Participation is simple if you know how to work a Ham radio. During a selected time, radio enthusiasts will contact one club in each of the 16 states on the Lewis and Clark Trail, which stretches 4,900 miles from Pennsylvania to Washington. This includes the disembarkation from Camp Dubois and what is referred to as the Eastern Legacy. Participants will then log information such as call signs and names of operators. At the end of the event, radio operators who contact a club in each of the 16 states will be eligible to receive a special certificate to mark their accomplishment. Clarksville Town Councilman John Gilkey, who represents the second district, is looking forward to the event.
"As a HAM radio operator and a member of the Clark County Amateur Radio Club, I see this as an opportunity for the town to let the nation know about our importance in the Lewis and Clark Expedition," said Gilkey. "Meriwether Lewis and William Clark joined forces in Clarksville in 1803 where they recruited the nine men who would become the core of the expedition. Clarksville just recently named the streets in its South Clarksville development in honor of those so-called 'nine young men from Kentucky' as an homage to their valiant participation in the expedition."
Clark County Amateur Radio Club President Steve Driver says with Clarksville's historical connection to the trail, as the starting point for Lewis and Clark's western adventure, the club felt they needed to be involved in the event. Titled "Lewis and Clark Trail on the Air", the event will run from June 4th through June 19th.
To kick the event off, the Clark County Amateur Radio Club will be setting up their radio equipment at the Falls of the Ohio State Park on Saturday, June 4th from 10:00am-5:00pm.  The club is inviting the public to stop by and learn about ham radios and how they are used.
Click here to learn more about the "Lewis and Clark Trail on the Air" event
Click here to learn more about the Clark County Amateur Radio Club