CLARKSVILLE, IN (February 8, 2023) – The Clarksville Town Council is continuing with its efforts to protect the site of the historic Colgate Plant. At Tuesday night's Town Council meeting, the body passed a resolution authorizing the Town's attorneys to serve an offer to the owner, Clark's Landing Enterprises Investments, LLC, in the amount of $6 million.
Since November 2021 Town staff and representatives from Clark's Landing exchanged communications regarding the Town's concerns for the property and what plans Clark's Landing had for the development and/or redevelopment of the historically significant structures. Those communications from Clark's Landing have been deemed incomplete and insufficient to allay the Town's concerns for the structures. As a result, the Town Council voted to move forward with the eminent domain process.
The Town's attorney commissioned an appraisal of the property, which determined the value of the 47 acres to be $6 million.  Town attorneys plan to hand deliver a copy of the offer to an attorney for Clark's Landing today (Feb. 8), and another copy is being sent overnight to the owner.  They will then have 30 days to accept or reject the offer from the Town of Clarksville.
"This is just the next step in the process of trying to preserve this historic site," said Clarksville Communications Director Ken Conklin. "The Clarksville Town Council has made it clear that their prime objective is to protect a facility which holds a priceless place in Clarksville's history."
If the offer is rejected by Clark's Landing or if a response is not provided within 30 days, the resolution also authorizes the Town's attorneys to file a complaint in the proper court against the owner and continue with the eminent domain process.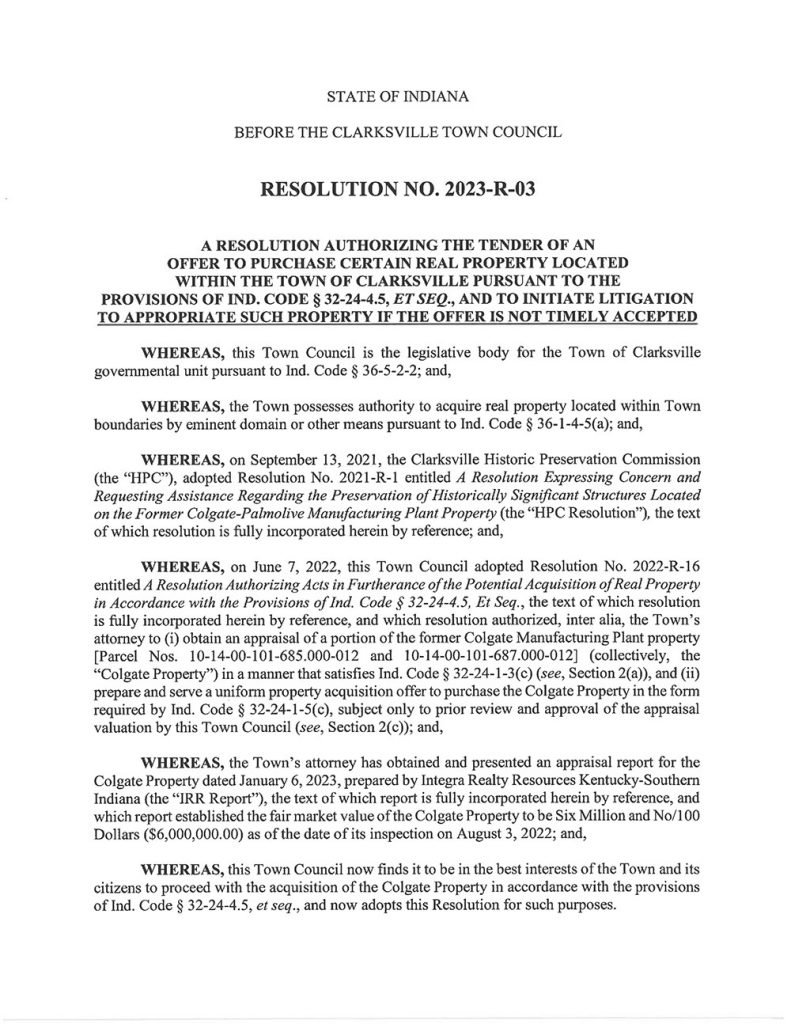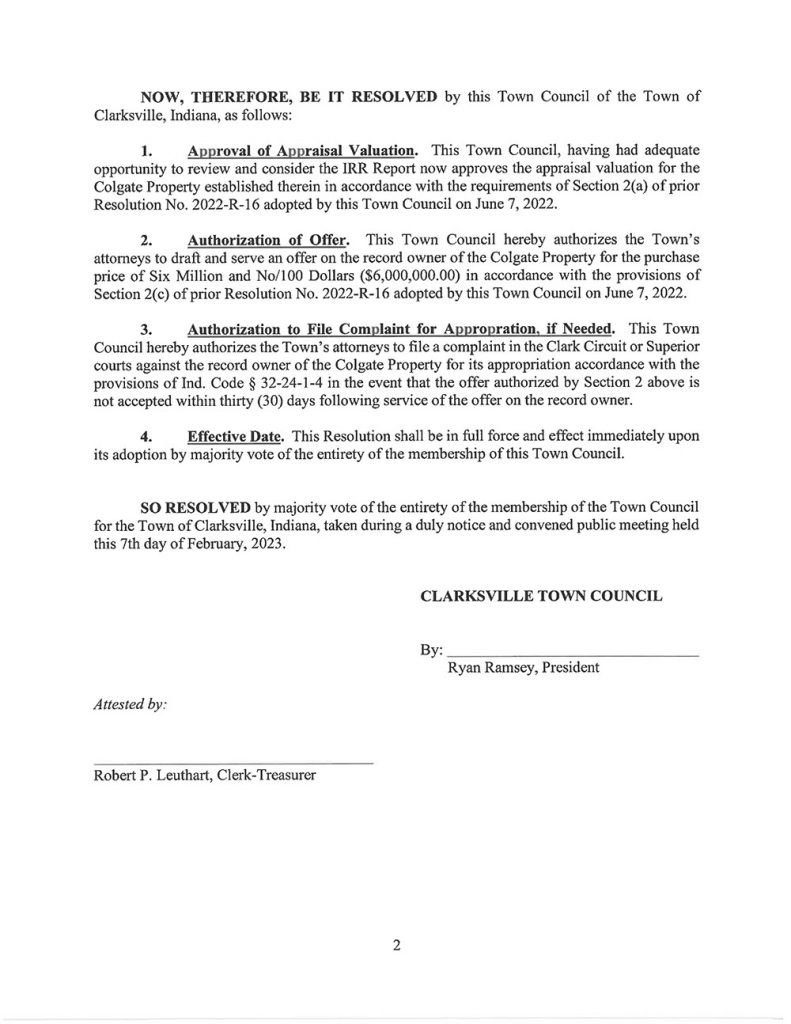 Related Stories

President Ramsey Meets with the Media to Discuss Town Efforts to Preserve the Historic Colgate Property
Clarksville Moves Forward with Condemnation of Historic Colgate Plant