CLARKSVILLE, IN (October 13, 2023) – The Clarksville Historic Preservation Commission is launching a new fundraising campaign in hopes of saving an important piece of the Town's history, the GRC Bell Tower.  The goal is to raise $27,500 to receive matching funds from the Indiana Housing and Community Development Authority's (IHCDA) CreatINg Places program.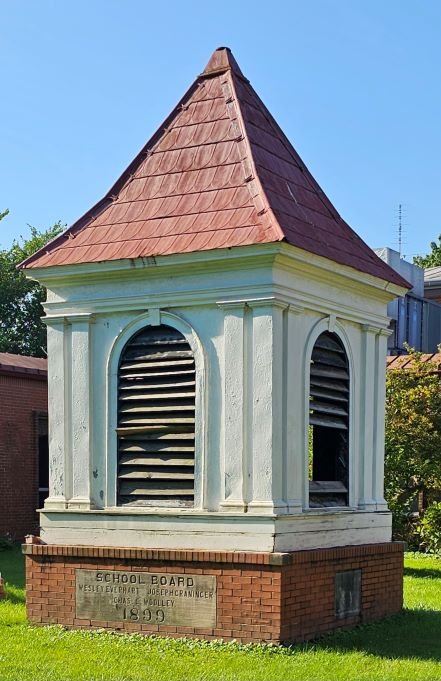 In 1899, Clarksville's Howard Park area opened a school first named for the neighborhood, then later renamed George Rogers Clark Elementary School. It became known to locals as simply "GRC".  The school was built in the classic style of the time with a beautiful bell tower sitting above the entrance.  During a remodeling of the school in 1975, the gymnasium was demolished, and the bell tower was left on the lawn as a reminder of the old school.

After nearly 50 years of wear, the Bell Tower is now in significant disrepair. The Clarksville Historic Preservation Commission is working to restore the bell tower and move it to a more prominent location along Clarksville's Heritage Trail in Colgate Park.  At the new location, the bell tower will again become an icon to Clarksville's outstanding educational system, offer a gathering place and a monument to the history of South Clarksville.

The Bell Tower will be restored sit atop of a new brick base making the Tower approximately 26 feet tall. The tower's height and location will make it a very visible Town Landmark.  A concrete plaza, landscaping, and benches will complete the installation.  Any additional funds raised above the goal will be used to enhance the site.

"An understanding of and respect for the past is the centerpiece of any thriving Hoosier community," said Lt. Gov. Suzanne Crouch, Indiana's Secretary of Agriculture and Rural Development. "CreatINg Places has allowed communities across the state to culturally engage residents and visitors alike, and the restoration of the historic bell tower will stand as a reminder of what Clarksville can achieve."

Those wishing to donate may do so online by clicking here.  Donors may also send a check made out to the "Town of Clarksville", and put Bell Tower Campaign in the memo line.  Checks may be mailed to Town of Clarksville, 2000 Broadway Street, Clarksville, IN 47129.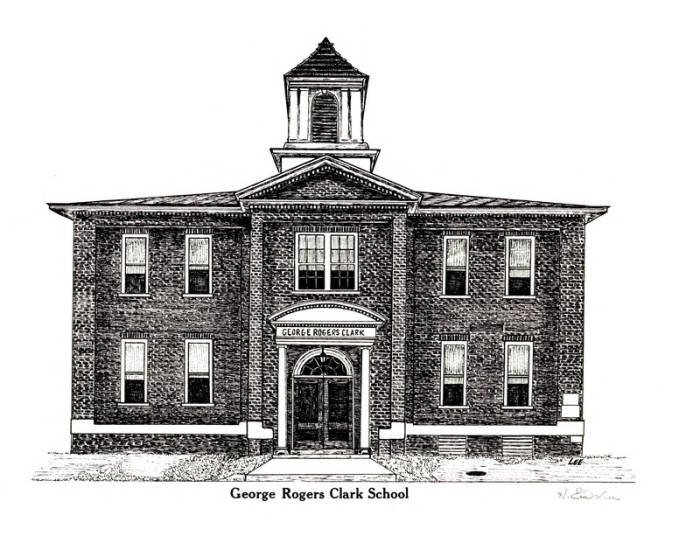 "Our entire town is excited to be working with Lt. Gov. Crouch and IHCDA in support of this exciting monument to South Clarksville's past, present and future," said Lynn Lewis, President of the Clarksville Historic Preservation Commission.

Since the CreatINg Places program began in 2016, projects have raised more than $9.4 million in public funds and an additional $7.7 million in matching IHCDA funds. The program is available to projects located in Indiana communities. Non-profit entities (with 501c3 or 501c4 status) and local units of government are eligible to apply. Eligible projects must have a minimum total development cost of $10,000, where the recipient will receive $5,000 in IHCDA matching funds should it successfully raise $5,000 through Patronicity. IHCDA will provide matching grant funds up to $50,000 per project.