Here are just a few of the public and private projects supported by the Town of Clarksville. They range from the announcement of a new manufacturing company on Eastern Boulevard to the construction of a new fire station on Stansifer Avenue.
Approval of the South Clarksville Mixed-Use Zoning Code
The Town of Clarksville recently adopted the South Clarksville Mixed-Use Zoning Code which established standards for future development in South Clarksville, one of the Town's most valuable assets. The Code was developed via Clarksville's Planning Department and its consultant, Codametrics and should prove extremely conducive to the Town by ensuring this area is both functional and aesthetically pleasing.
New Stansifer Avenue Fire Station
106 E. Stansifer Avenue, Clarksville, IN 47129
100 years after the first fire station opened in Clarksville, the town has decided to develop a brand-new facility at Stansifer and Sherwood avenue, directly opposite the original station. The build will provide firefighters with a modern interior while the exterior design with uphold the architectural history of the original 1920s station. The new development will support the needs of fire protection in Clarksville and is an integral aspect of the South Clarksville Redevelopment Plan.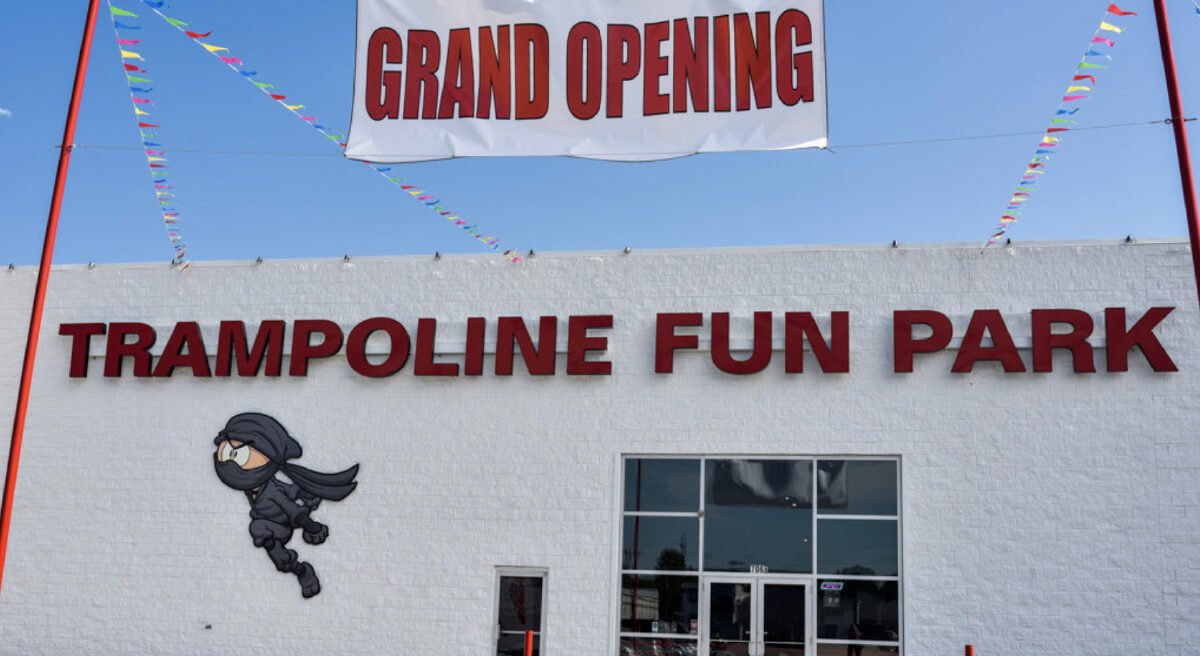 Xtremenasium – A Gym for Everyone
706 E Lewis Clark Pkwy, Clarksville, IN 47129
tabatha@beaninja.com
(812) 924-7472
From ninjafit classes to dodgeball leagues and specific ninja courses, newly opened Xtremenasium has something exciting for everyone in Clarksville. The gym offers 60-minute strength building and cardio classes as well as a cliffhanger rock wall and an open jump area plus more, ensuring a fun and dynamic workout for all. The facility also offers party bookings! For weekday or weekend reservations book now at www.xtremenasium.com.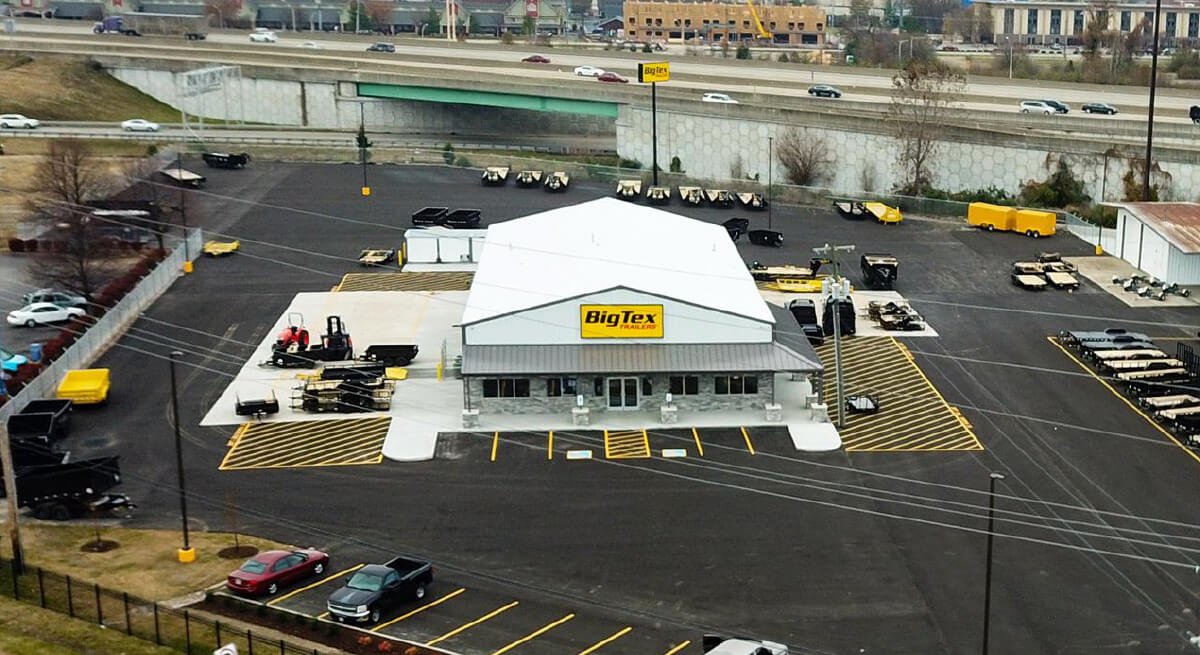 Big Tex Trailers Opens in Clarksville
4025 US-31, Clarksville, IN 47129
bigtextrailerworld.com
(812) 702-4202
The recently opened Big Tex Trailers in Clarksville is the perfect place to purchase and rent various enclosed trailers. This prime location is perfect for the business, enabling Big Tex Trailers to provide assistance to other local surrounding communities including Jeffersonville, Louisville and Lyndon.
Development and Planning of the CSX Trail
Two-mile stretch of pathway to run on the former CSX Transportation Rail with a segment running along Lincoln Drive.
This year the town of Clarksville purchased a railway property in hopes of transforming the site into an urban trail. The implementation of a walking and biking path from Silver Creek to Applegate Lane will provide greater connectivity for everyone in Clarksville and encourage the entire community to get outside and explore! Redevelopment Director, Dylan Fisher hopes to have the trail open by the end of 2019. Redevelopment Comission President A.D. Stonecipher stated, "The long-term vision is that we hope one day we can have this trail run all the way from the north end and Silver Creek Township all the way to the riverfront. That's a huge quality of life project that is accessible to everyone.
A New Look for Veteran's Crossing
A new runway for businesses in Clarksville! Veterans Crossing recently welcomed a dozen casual restaurants for locals to enjoy breakfast, lunch and dinner. The buzzing street includes a First Watch, Blaze Pizza, Mission BBQ, Starbucks and a Chillburger. Other crowd favorites such as Outback Steakhouse and CoreLife Eatery are the most recent additions. The redevelopment has 100% occupancy and has become the perfect place to socialize with friends and family!
$75K to Update the Clarksville Library
This year, Clarksville Library received $75k from the Town of Clarksville in order to update its technology in order to benefit local students and the community. The donation has provided new laptops and computers and funded the development of a brand-new study room.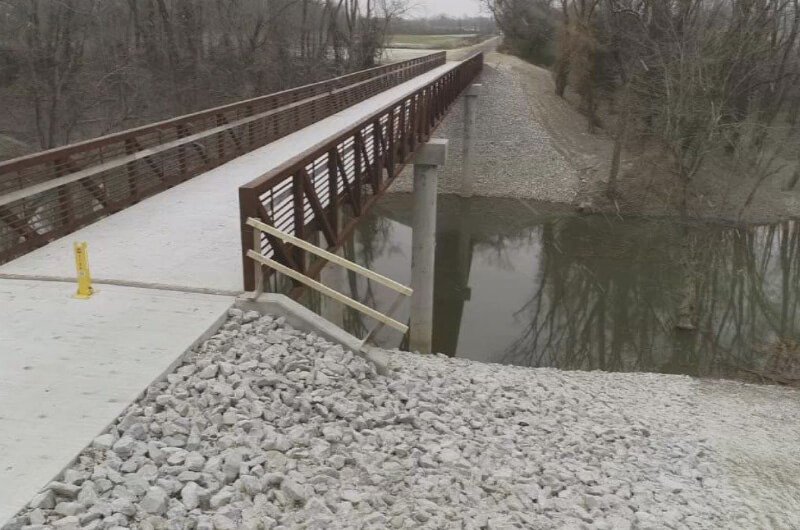 Finishing Touches of The Ohio River Greenway
The final piece of a seven-mile trail to connect Jeffersonville, Clarksville and New Albany was installed this year. The final part of the project added 4,000 feet of trail as well as a bridge and parking lot. The finished project will connect all three towns as well as access to the Big Four Bridge that leads directly to the city of Louisville. The Ohio River Greenway is a marvelous recreational addition to Clarksville to be enjoyed by all.
450+
New Jobs Committed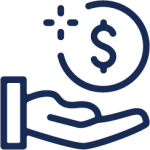 $115,000,000+
New private investments
ACTIONS SPORTS PARK
The Clarksville Redevelopment Commission hired Stantec Consulting Services, Inc. to develop conceptual and schematic designs for a 3.5 acre action sports complex in Colgate Park in late 2017. The year-long design process included two public workshops at Renaissance Academy and an online survey open to the public. Stantec presented a final schematic design to the Clarksville Redevelopment Commission in November of 2018. Stantec's design reflected the public comments obtained at the two public workshops and the 100+ online survey responses. Their design offers walking, biking, skating, sitting, and viewing areas. The action sports complex would include an active playground area, public art installations, and a large pavilion with public restrooms.
The Redevelopment Commission has hired Stantec to complete a construction funding sources analysis for the project. Stantec's upcoming report will identify potential Federal, State, Local, and not-for-profit funding sources. Funding could be secured in 2019 and construction could commence as early as 2020.
south clarksville
The Town has been working diligently with professional consultants and stakeholders to implement the goals and objectives of the South Clarksville Redevelopment Plan since 2015. There are four major infrastructure construction projects planned for 2019.
South Clark Blvd. and Newman Ave. Drainage Improvements– Public Works Department
South Clarksville Sanitary Sewer Improvements– Wastewater Department
Woerner Avenue Reconstruction– Redevelopment Department
2018 Community Crossings Repaving Project
– Public Works Department